=================================================================
Family Album

Dogue du Nord
=================================================================
We show you here pictures of the parents of our dogs.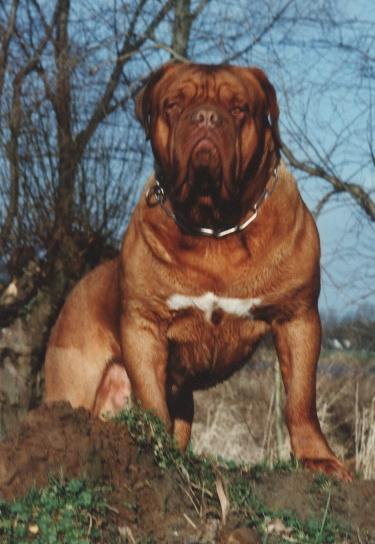 Bam Bam un de mes Amis is the father of Tyson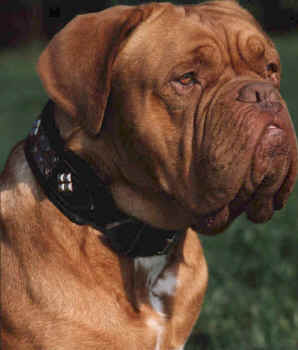 Joe Joe de l'etang de Mirloup is the father of Mon Cherie.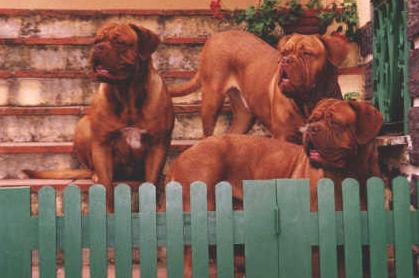 This picture was made in St. Tropez. Left you see Mistral (daughter of Loth Lőrien) in the middle Mon Cherie and right stands Lady Boss.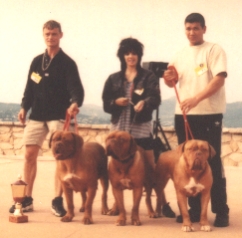 St. Tropez on the Dog the Bordeaux clubmatch 1998. Lady Boss became best female, Mistral RCACS female, Mon Cherie 3e Exc.